Accueil Nos Alpagas Mâles / Herdsires Boutique
Home Our Alpacas Femelles / Females Directions


* * * Consultez notre nouveau site ... www.alpagadore.com * * *

* * * Visit our new website at ... www.alpagadore.com * * *


WHY: Learn to handle your animals in a kind, respectful, effective, fun and safe manner. Learn which of your behaviors llamas and alpacas find dangerous and threatening. Then, learn simple alternatives to these behaviors and you are on your way to restraint-free handling of your llamas and alpacas. No more grabbing, no more wrestling, no more cushing, no more spitting, no more chasing.

WHEN: 2-day clinic: May 28-29 2011 from 9am to 4:30 pm

WHERE: Our place! Access our directions page to find us... the page is in french but lists simple Google maps instructions so should be easy to follow.

INCLUDED: Continental breakfast and lunch both days

COST: Regular rate (register before 2011-04-28) : 350$ per person
Early bird (before 2011-03-28) : 325$ or 300$ per person for 2 participants from the same farm


TO REGISTER: Simply send me an email including the name(s) of attendee(s), farm name & coordinates for billing.

NOTE: Space is limited and Marty's seminars usually fill up pretty quickly. Reserve your seat before it's too late!


You'll find more details on the basic 2-day clinic here: http://www.camelidynamics.com/home/cam/smartlist_21/basic_clinics.html


LODGING: Here are a few B & B options not too far: http://circuitdupaysan.com/english/hebergement.html

Of the list these 4 are only a 20 to 30 minute drive (according to Google map). The prices range from 70$ to 130$.
--> LE MOULIN DE CAPUCINE
--> GÎTE MANOIR BAGNELL-HALL
--> GÎTE AU PETIT RUISSEAU
--> LE RÉPIT DE RÉMI

For those interested, it's less than an hour drive to Montreal if you want the "city night life" ;)


PS: You will be able to purchase Camelidynamics products at the seminar and therefore save on the delivery charges.




We are very proud to announce our results. We showed 7 alpacas and came home with 5 first places and a 3rd... followed by 2 Reserve Color Champions! Our amazing Gunsmoke was not given the opportunity to win his 3rd Color Champion title since there were not enough greys presented at this show for a champion category... but considering the judge's comments, Gunsmoke definitely has it all!

Adore Tobias
Reserve Color Champion - Fawn - Males/Females combined
1st - 1 year old FAWN males

High Plains Rocketeer (High Plains Alpacas partnership)
Reserve Color Champion - Brown - Males/Females combined
1st - 1 year old BROWN males

High Plains Gunsmoke (High Plains Alpacas partnership)
1st - 2 year old GREY males

High Plains Striker (High Plains Alpacas partnership)
1st - 2 year old BLACK males

Saints Alpacas Leilani
1st - junior FAWN females

Saints Alpacas Kala
3rd - 1 year old WHITE females
Expo-Quebec winners in this picture...
Fisrt row: 2nd is Adore Tobias, 3rd is Striker / Second row: 3rd is Rocketeer / Right: Gunsmoke

High Plains GUNSMOKE, our new junior male co-owned with High Plains Alpacas won his 2nd Color Champion title at the 2010 Alpaca Ontario Show... the largest show in Canada! Gunsmoke won his first Color Champion at the Edmonton Farmfair autumn 2009.

High Plains Gunsmoke
Color Champion - Grey Male
1st - 1 year old grey male - class of 9

BR Karmel
3rd - 1 year old WHITE females - class of 11. She is actually FAWN with the appy gene (color check error). Judge gave her a 3rd because of color contamination and mentionned that she might have done better in her own class.

Adore Tobias
4th - juvenile males (older) - class of 7


CQ Magazine (Camelid Quaretely) has done it again! Take a look at all the beautiful work submitted from artisans all over North America. Voting has begun and ends April 15, 2010.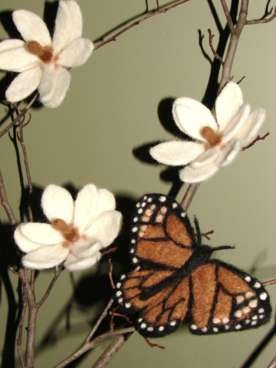 I'm proud to announce that one of my items has been selected again this year too! If you want to vote for me my entry is the Magnolia Tree and Butterfly, the 6th item shown in the ART category. I think I'm the only finalist in Quebec, but I may be wrong ;)

You can vote only once per category, here are the links to all the entries in each category.
Fashion
Art (my entry is 6th)
Utility

These artisans worked hard to create their items, please encourage them if you like what you see.


Come meet our alpacas, take a tour of the barn, and shop for that unique gift in our farm boutique. Whether you are looking for warm alpaca socks, winter accessories, raw alpaca fibre or unique alpaca art... you will find a variety of alpaca products from our animals exquisite fibre as well as products imported from Perou and USA. Remember to bring your camera... our alpacas will love to pose for you.

Contact us to schedule a visit:
450-825-2739 or info@alpacadore.com

We are at:
70 rang du Ruisseau-Norton (Norton-Creek) Nord
St-Chrysostôme, Québec J0S 1R0

Only 45 minutes from Montreal ...
and 15 minutes from the US border!


Our two full sisters from SCA Tikita & Qolmesa Nanimo: Adore Tamara won 1st in her class in the composite show and Arriba Catou took 2nd place in the fleece show.


Over 3000 votes were cast by CQ Magazine readers in the "Natural Fibre Product Showcase" and guess what... I won first place! Thank you for taking the time to vote for me. I won a full page advertisement in the June issue thanks to you all.

The winners will be announced in CQ Magazine's June issue.

Of the original 400 entries, my Waterlily was amongst the 70 finalists. It was also showcased in the printed version that presented 14 items out of the lot.


I sent three of my creations to the the Fibre Art Competition in New York and all three won with very high scores!

| | | |
| --- | --- | --- |
| | | |
| 1st place - Dizzy Lizy Collection | 1st place - Waterlily necklace with Leaves | 2nd place - Monarch Butterfly |
Judge's comments: "Congratulations on your winnings. All of your pieces were very well done. Your scores reflected that by being in the 90's for points. Scores from me in the 90's are very good. I don't give them unless they are deserving. You are very innovative with your art."

This was my first fibre art competition but it certainly won't be my last! You can view all my creations in my boutique.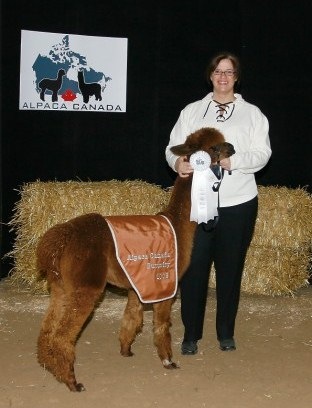 Catou won 3rd in this very competitive class. The judge commented that Catou was "considerably more dense that the alpaca in 2nd" and that it was "a very competitive group". I realized how true that statement was when the two that beat her ended up winning "Grand Champion Color" and "Reserve Champion Color". They beat all the other colored alpacas that won 1st and 2nd in their respective classes so they were actually the best two alpacas amongst ALL colored males and females (fawn, brown, black, grey and multi) at the show. Catou was truly competing with the best here!


Both our juvenile girls, Atika and Catou, took a 4th place ribbon at this show. Sorry, no pictures... but you already know they look adorable ;)


This year's show was Canada's largest Alpaca Show to date so the competition was quite strong. It was our first experience showing our grils!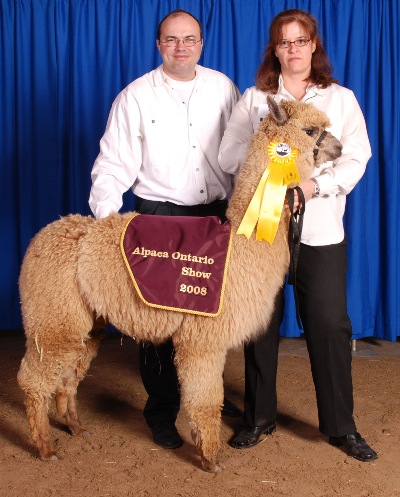 Atika wins 4th in her class out of 10 entries. We were quite pleased although you can't tell by my look in this picture ;o)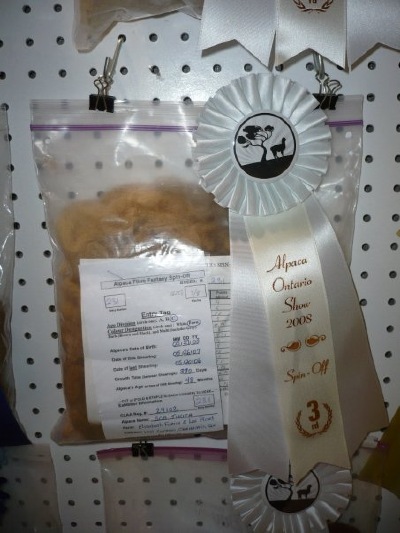 Tikita won 3rd place out of 8 entries. Pretty good considering she was competing with others much younger than her since the category is "2 years and over" and her fleece sample was taken at age 4.

Contact us:

We'd love to hear from you. Send us a note to let us know what you think of our alpacas. Any input on what you would like to see on our AlpacAdore website is always welcome!

Please stop by again. Thank you for your interest!

We are members of:

Other interesting links:

Accueil Nos Alpagas Mâles / Herdsires Boutique
Home Our Alpacas Femelles / Females Directions

ALPAGADORE ... La qualité et douceur que vous adorez!
Elisabeth Fortin & Luc Pinet : St-Chrysostôme, Québec, Canada
70 rang du Ruisseau-Norton Nord, rr5, J0S1R0 450-825-2739
(au coin de /corner of route 203) info@alpagadore.com